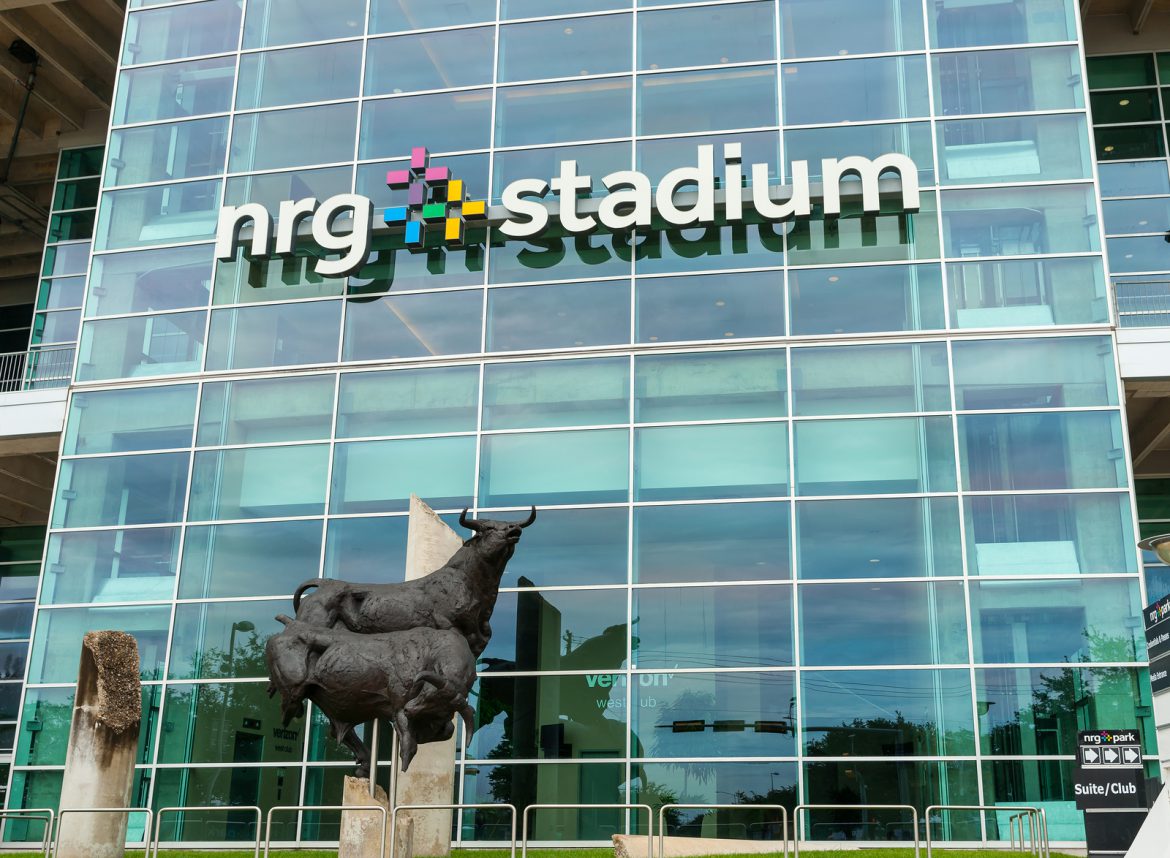 Feb
06
LED Lighting for Sports Stadiums Exposes Risk of System Failures
February 6, 2017
0 Comment(s)
Yesterday's Super Bowl at Houston's NRG Stadium was another example of LED sports lighting making its way into professional sports stadiums and major events.
LED sports lighting gives a venue a multitude of options when it comes to dimming, color changing and halftime shows that have the look and sizzle of a light show.
Before the advent of LED lighting for sports stadiums, custom lighting and shutters were used to create special effects during player introductions, halftime shows and tributes. This enhanced the fan experience but was restricted by the limits of traditional HID lighting systems.
A risk with the new systems, however, is that some event lighting system controls are housed in the fixture. Having a fixture-based control system means that when that fixture encounters technical issues, the entire venue's lighting is threatened.
This mission critical role of fixture-based control systems places a new burden on those entrusted with maintaining and operating the systems. According to Techopedia, a "mission critical" system is a system that is essential to the survival of a business or organization. When a mission critical system fails or is interrupted, business operations are significantly impacted.
In the following, we will discuss the problems associated with the use of DMX or other type of fixture-based controls used in sports lighting; and how they can affect the mission critical purpose of Sports Lighting.
In today's entertainment venues such as a basketball and hockey arenas, baseball and football stadiums, the use of theatrical lighting has become the norm.
Add in the element of televised sporting events and the mission critical factor of lighting increases tenfold. In indoor venues and outdoor night events, lighting is more than essential. For television, even daytime events rely on lighting to enhance the quality of the broadcast.
An infamous example is the 2013 Super Bowl in New Orleans when an "abnormality" resulted in a power loss and major delay to the game. It took a total of 34 minutes before play could resume. Of the 34 minutes, 10-15 minutes was due to the warm up time required by traditional HID lighting. That 34-minute delay had a $2-3 million dollar impact in lost revenue. Although LED would not have prevented the primary issue of power loss, it would have cut 15 minutes off the delay, yielding less lost revenue.
Let us consider how we in the industry should approach the use of theatrical and field lighting. LED has opened up a world of possibilities in which we can now control light levels, color, and perform light shows from a "single device". The "single device" is where the problem begins. Typical systems that are employing a mix of field lighting and theatrical lighting in the same fixture are more susceptible to failures than traditional HID systems. The fixture becomes more complex and reliant on networks and computers for control. Issues such as communications losses, hard drive failures and network failures are just a few of the problems that have already emerged. Another challenge is when the control module is located in the fixture itself, making repairs difficult and costly.
For example, prior to a soccer game in London, a technician working on a video board inadvertently unplugged a network cable that fed the DMX control network for a bank of lights. It took more than an hour to locate and resolve the problem. Thankfully, this was a minor problem with a limited delay. If it had been a more complex issue and a technician had not been onsite the event could have been cancelled.
Issues have also surfaced with wireless DMX systems that can easily be disrupted by RF or EM interference. The problems encountered ranged from one side of the field's lighting not coming on, dimming one side and not the other, having 50% output when 100% is asked for and similar issues.
Some systems offer "last state" operations. "Last state" functions work by restoring the device back to the "last state" it was in when power or communications were lost. A fixture operating at 100% when power was lost would return at 100% when reenergized. However, if the system was down it would remain down when power was restored. While the loss of a single fixture is not a great concern, stadium operators have to be on guard for a bank of lights or even an entire system going down.
To combat these issues, the engineers at Sentry Sports Lighting are developing a new hybrid fixture solution. The hybrid fixture will allow for direct control of field lighting with contactors. The event or special effects lighting will be on a separate DMX control system (both wireless and wired) so loss of communications will not affect the "mission critical" functions of lighting a sporting event and will preserve the overall mission of any sporting event lighting system: Lighting the Field of Play.